Men Of Our Times
Harriet Beecher Stowe
or
Leading Patriots Of The Day.
BEING NARRATIVES OF THE LIVES AND DEEDS OF
Statesmen, Generals, and Orators.
INCLUDING
BIOGRAPHICAL SKETCHES AND ANECDOTES
OF
LINCOLN, GRANT, GARRISON, SUMNER, CHASE, WILSON, GREELEY,
FARRAGUT, ANDREW, COLFAX, STANTON, DOUGLASS,
BUCKINGHAM, SHERMAN, SHERIDAN, HOWARD,
PHILLIPS AND BEECHER.
BY
HARRIET BEECHER STOWE,
AUTHOR OF UNCLE TOM'S CABIN.
BEAUTIFULLY ILLUSTRATED
WITH EIGHTEEN STEEL PORTRAITS.
PUBLISHED BY SUBSCRIPTION ONLY.
HARTFORD PUBLISHING CO., HARTFORD, CONN.
J. D. DENISON, NEW YORK; J. A. STODDARD, CHICAGO, ILL. 1868
Entered according to Act of Congress, in the year 1868, by
HARRIET BEECHER STOWE,
in the Clerk's Office of the District Court of the United States for the District of Connecticut.
Electrotyped by
LOCKWOOD & MANDEVILLE,
HARTFORD, CONN.
DEDICATION.
To the Young Men Of America,
THESE RECORDS
OF THEIR ELDER BRETHREN IN THE REPUBLIC,
ARE INSCRIBED
BY THE AUTHOR.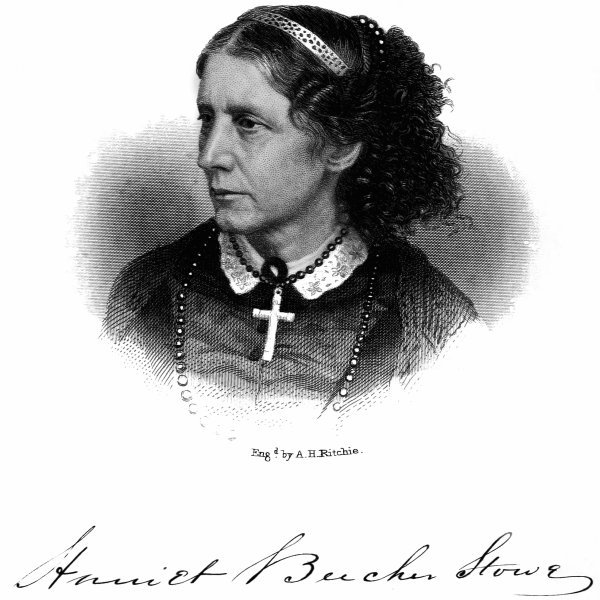 Harriet Beecher Stowe